Wrath's writings on the new collaboration album with Sarvok
"In the end of 2022, on our late night meetings with m.Sarvok, jamming, drinking the fruits of hell and having our long discussions, I created some new songs, which he had the freedom to add whatever he felt they needed. Two of my poems were included in the two new songs, along with the lyrics. This unique album also consists of three older songs of mine, that had been included in the albums "A Breed of Parasites" and "Suicide…Part II" and were modified by m.Sarvok. In the beginning of 2023, the album was ready! A very unique album under the name of Dødsferd; an acoustic, experimental, dark ambient album that will be released earlier than my long awaited new album, which returns back to the roots of the first days of the band! The title of this special album is, "Asphyxiating Late Night Sessions: Collaboration with Sarvok".
Here is the final artwork for this unique album, created by the mastermind of darkness, Georgios Gyzis (aka Bacchus).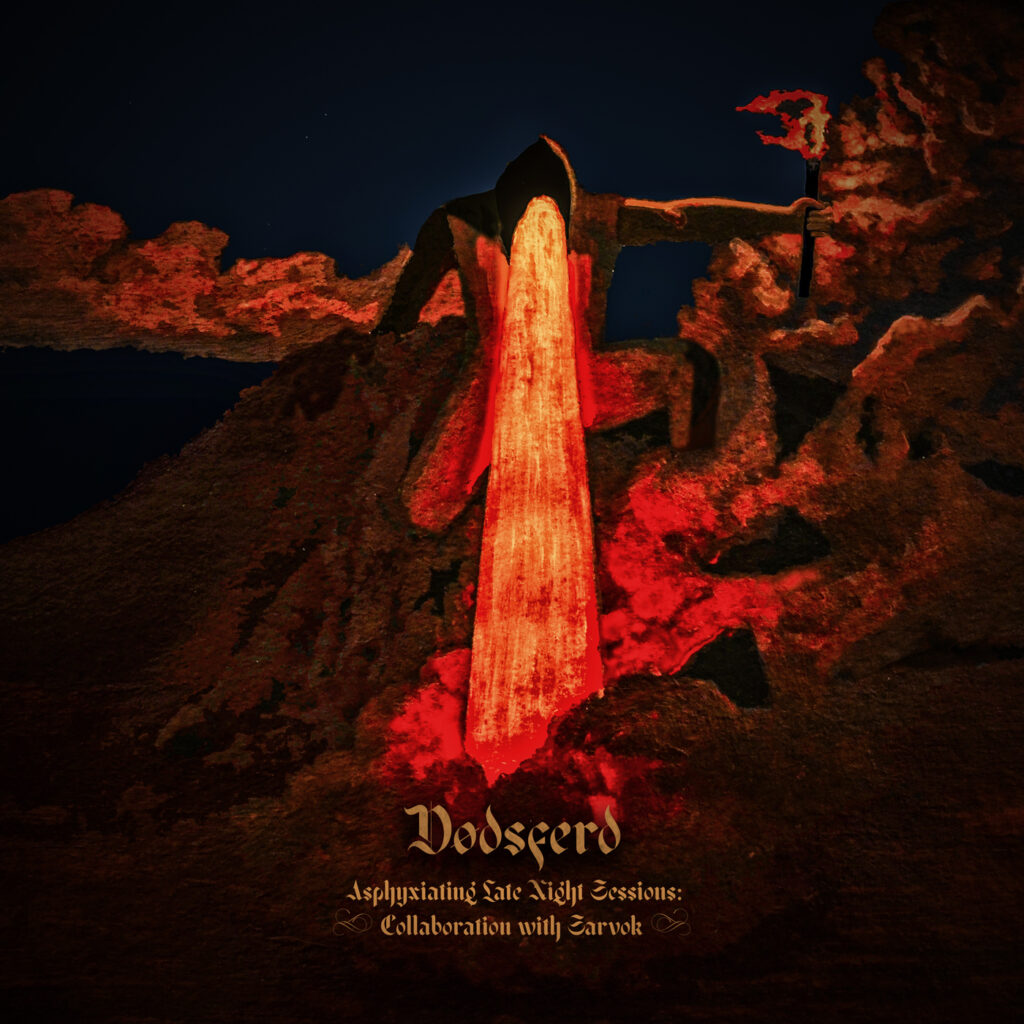 So in March of 2023, FYC Records will have the honor to release this unique collaboration album in digital format, in the Official Bandcamp page of FYC Records (https://fycrecords.bandcamp.com/).
It will also be released in limited Digi CD, Cassette Format, along with merch!
Mick Alexandrakis (Black Screen Graphic Design), has already handled the graphic design, layout of the release.
Nasos Nomikos (Vu Productions Mastering Studio), worked on the mastering of the album!
Track List:
Το βάρος να νιώθεις ζωντανός (The Burden of Feeling Alive)
….και το είδος σας θα ακολουθήσει (…and your kind will follow)
Πολέμιος της Κοινωνικής σας Σήψης (Against your Social Decay)
Εγκατάληψη (Deserted)
Μοναξιά (Solitude)
Music and Lyrics by Wrath!
The line up of this album was:
Wrath – All Vocals, Acoustic Guitars, Electric Guitars
m.Sarvok – Acoustic Guitars, Rhythm & Lead Guitars, Bass, Sound Design